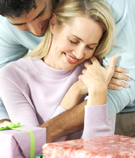 Fine Gemstone Jewelry


About our Jewelry: We have closed our Jewelry store and are clearing out our inventory
Closed to the public. Sales are to the industry only. Our inventory is on a first come first serve basis.
You cannot buy anything from this website. You will have to contact us personally with your order.
There are no gift boxes or special packaging for any item .
More inventory will be posted at any time.
Payment information will be provided to you after we get your order.
Payment must be received before we will ship your order.x


Our Fine jewelry is made of pure 14k or 18k gold.
All gemstones are natural. All Diamonds are natural.